Enhancing Abdominal Contours
Our tummy tuck in Houston removes excess skin and fat from the abdomen while tightening the muscles in the abdominal wall. Because it is not a substitute for weight loss or a healthy diet and exercise regimen, the procedure is generally best for:
Individuals who have lost a significant amount of weight
Women who have had multiple pregnancies
Individuals who have excess skin and fat due to aging
After a tummy tuck procedure, many patients are impressed with their initial results: a flatter, more toned appearance. However, it's essential to consider the long-term effects of the surgery and the maintenance required to keep the results looking their best.
Long-Term Results of a Tummy Tuck
One of the most significant benefits of a tummy tuck is the long-lasting results it provides. The procedure can help individuals achieve a flatter, toned abdomen lasting many years. However, long-term results and maintenance after a tummy tuck can vary depending on several factors, including:
Pregnancy: Women who become pregnant after a tummy tuck may experience changes in the appearance of their abdomen, so they are generally recommended to wait until they are finished having children.
Lifestyle habits: Smoking and excessive alcohol consumption can harm the body's ability to heal and recover after surgery.
Aging: As the body ages, skin loses elasticity and can become lax again.
Weight fluctuations: Significant weight gain or loss can impact the results of a tummy tuck. Maintaining a stable weight after the procedure ensures the best possible long-term effects.
In addition to maintaining a healthy lifestyle, individuals who have undergone a tummy tuck may require additional procedures to maintain their results, including:
Additional tummy tuck procedures
Tips for Maintaining Long-Term Results After a Tummy Tuck
The best way to maintain your new silhouette is through a healthy lifestyle. This includes:
Eating a balanced and healthy diet rich in protein, fruits, and vegetables can help keep the body in shape and prevent weight gain
Avoiding smoking and excessive alcohol consumption
Engaging in physical activities such as jogging, cycling, or swimming can help tone the abdominal muscles and prevent the accumulation of excess fat
Drinking plenty of water, as water helps keep the skin hydrated and prevents it from becoming dry and saggy
Properly caring for surgical scars, as keeping them clean and moisturized, can help prevent infection and promote healing
Protecting your skin, as exposure to the sun can cause skin damage and premature aging
Following post-op instructions and regular check-ups with Dr. Balinger can also help maintain the tummy tuck results. He will provide instructions for incision care and discomfort management to ensure optimal healing and results.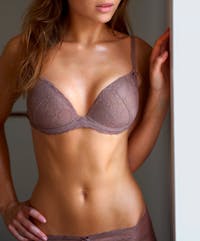 Maintain Your Tummy Tuck With Dr. Balinger
A tummy tuck can be life-changing for patients unhappy with their abdominal appearance, significantly improving body contour and self-esteem. However, it is vital to approach the procedure with realistic expectations and an understanding of its long-term maintenance. Patients must commit to maintaining a healthy diet and exercise regimen to maintain their results.
When you choose board-eligible Dr. Balinger as your tummy tuck surgeon, you choose an experienced professional dedicated to helping you maintain the results of your procedure long after surgery day. Contact us to learn more about the tummy tuck procedure and long-term maintenance.